*Please follow me on twitter
Segui @IHaveADeer
Have you ever had an amazing pair of boots you would never throw away?
I have.
Unfortunately they lost a bit of leather, looking very much used (as they were). But I figured out that rubbish wasn't the only solution.
Today I'm going to show you my version of
Mr Kate boho belted boots
. I really love the result!
Enjoy and let me know!
Things You Need
-Old Boots
-Belts
-Lace
-Glue
-Scissors
Before: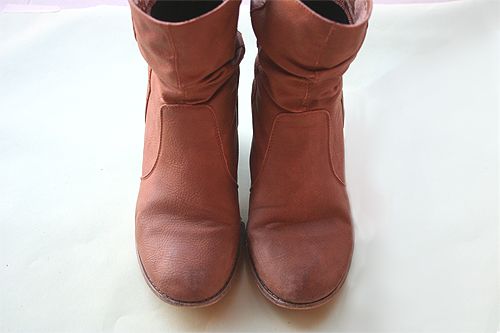 After:
CLICK HERE
FOR THE TUTORIAL!
*I didn't cut the boots because mine were already low*