Hi my lovely readers!
So happy to see that you commented in 20! Can't believe it!
Thank you, thank you, thank you! THANK YOU SO MUCH!
I'm here with a new tutorial today. It's been a long time since I wanted a Peter Pan collar. Unfortunately, I don't have a sewing machine (I'm planning to get one as soon as I can, mine has broken!) then I can't sew it. But hey, it doesn't mean I can't make one! Yes, finally I found the key: CHILDREN SMOCK!
When I saw this smock, I noticed that it had the round vintage-y collar that I love, so I decided to buy it from the thrift store (it cost just 1€!!!).
Here's the EASIEST tutorial in the world. Hope you enjoy it!
INSPIRATION MY DIY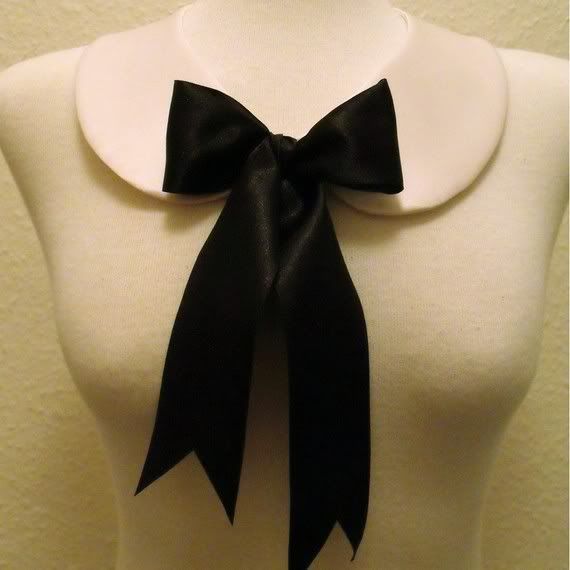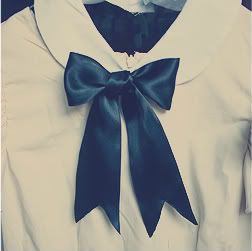 Things You Need
-Smock
-Scissors
-Black Ribbon (mine is 5cm tall)
Time & Cost
15 min, 1,80€
-Take your smock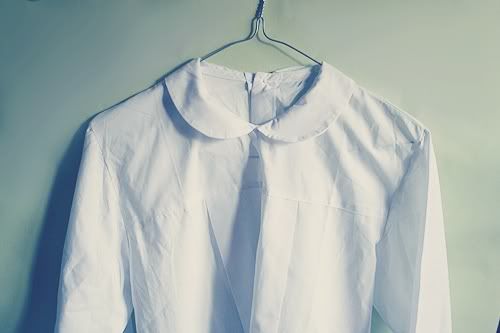 -Cut the collar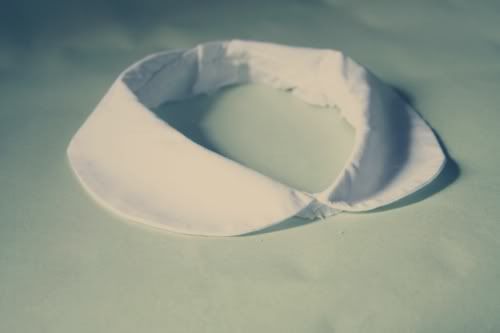 -Make a bow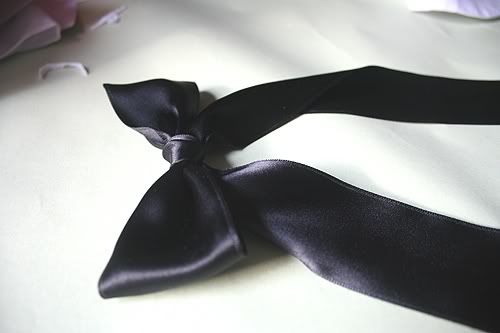 -Fold in half the ribbon to make better tails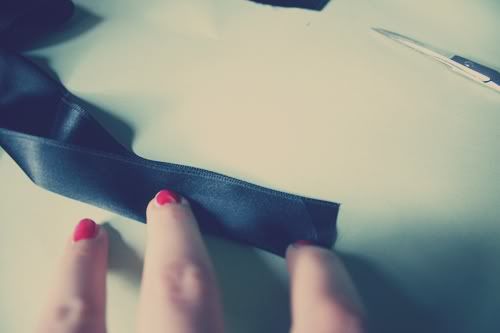 -Cut!
-With a lighter burn the borders to remove the threads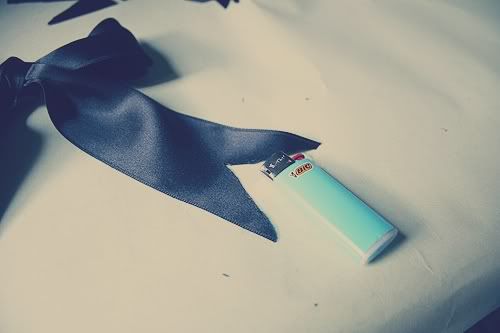 -Pin or sew the bow in center of your collar...and you're done!
I'm working on a new project, I will tell you about it next time! x